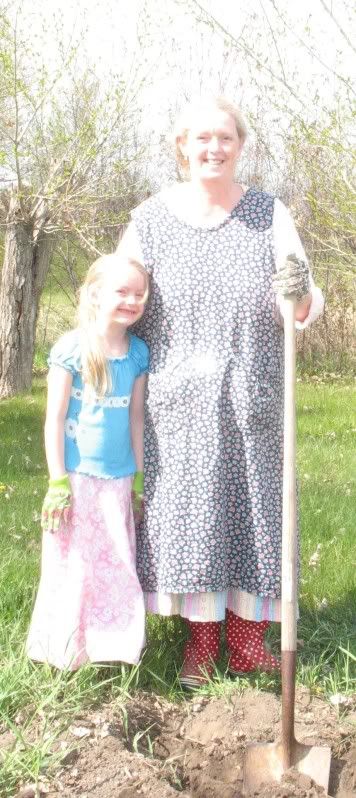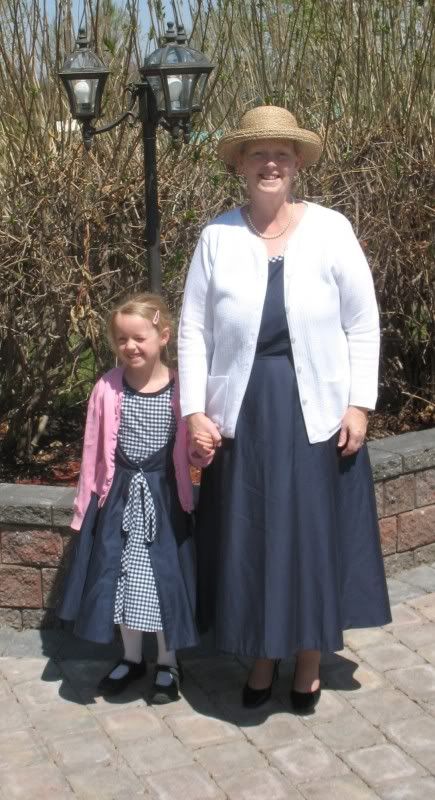 I know it's past day 7, but we did manage to take some pictures. We had lots of garden work to get done, so I am hear wearing one of my tiered skirts, made from embroidered, cotton/linen fabric. I have a tank with a sweater over top, and I have my well worn out apron, from the Daisy Kingdom pattern. Sorry for the picture, I know it's not very good. Olivia is wearing one of the circle skirts that Merissa made for her, last year.
We did manage to plant our fruit trees and fruit bushes, which was very nice.
I have included a picture of our Sunday outfit, too, just so you can see Olivia's new wrap dress that somewhat matches mummy's. Her dress is made from the same fabrics as mine.
More about Olivia's dress to come in the furture.