For those of you from the S&S site who have seen my sewing for Olivia, remember this gymdress? I made this for her in Jan. of '08.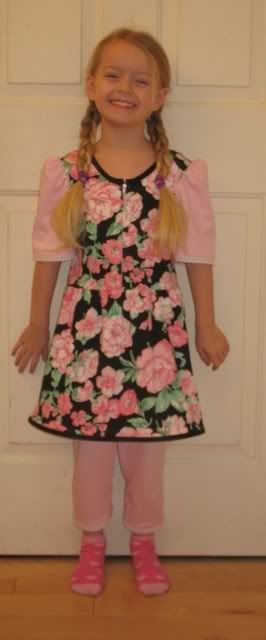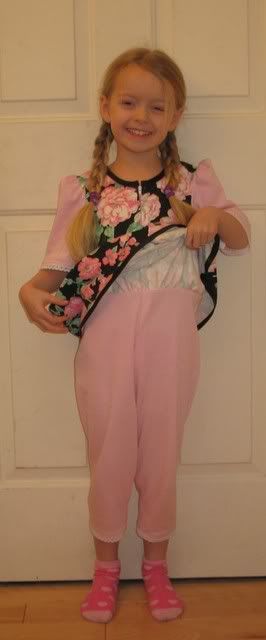 Darling Olivia keep growing and her once lovely, well fitting gymdress now looks like this:
It's gotten shorter and she now has holes in the knees. Look how short those pant legs are? It's time for a new gymdress. This gymdress served her very well for her sports classes. She will be in sports again, in the fall, so now I have to think of another gym outfit for her. She's so skinny that nothing stays up on her waist. This dress was perfect for her....so maybe I will just do another one. Oh, and remember her swimdress?


It's a very good thing I made that large tuck on the inside of the bodice. It has now been let out, giving her more room in the trunk, but the legs and skirt are just starting to get short. I am hoping I can use it in the fall, when she goes back into classes. If not, I will need to make a new swimdress for her. My outdoor fabric place shut up shop this year, I will have to keep my eyes open for good swimming fabric, elsewhere.