I had hoped to do this post, earlier in the week, but we lost our wedding album. With all our renovations over the past few years, we keep moving things and losing them. The lost album in now found, so I thought I would share one of my sewing projects with all of you, from 24 years ago.
Long before I knew of sergers, I was finishing my seams with pinking shears and zig zag stitches. This dress was made using that finishing technique. It was really fun to pull out my dress, this week. Merissa was looking for some ideas for a project she was working on, so she dug out the box with my wedding clothes in it. When we unzipped the bag, holding the dress, I could *smell* the smells that reminded me of 24 years ago. :) Looking back over my sewing work has been fun. The dress was constructed very well, BUT the fitting on me, was less than perfect. Now when I see my wedding pictures, I just cringe as I see the one major area that needed attention, oh well. Twenty-four years later, I now know what to do. Too bad I can't go back and fix it up. I just have to humbly remember I did the best I could at the time. We had just finished Bible school and were on a small budget. While I usually enjoy lace and frills, for my dresses, I wanted elegant and simple. No lace, no ruffles, just simple satin that draped oh so beautifully. We had a wonderful day, even though it was very full. I'll save the story for next year, provided the Lord gives us another year.
Here are some pictures of the dress. There is the one in there of my father. I miss him very much. July marks 7 years since his passing, it's so hard to believe that time has marched on so quickly. I hope you enjoy the pictures and can laugh a bit with me, as you see my little fitting issues.
The dress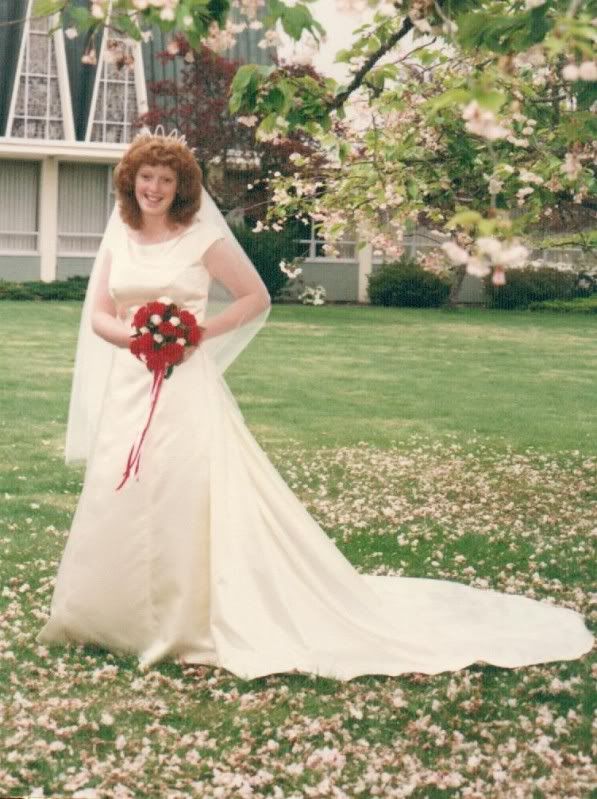 The Bride and Groom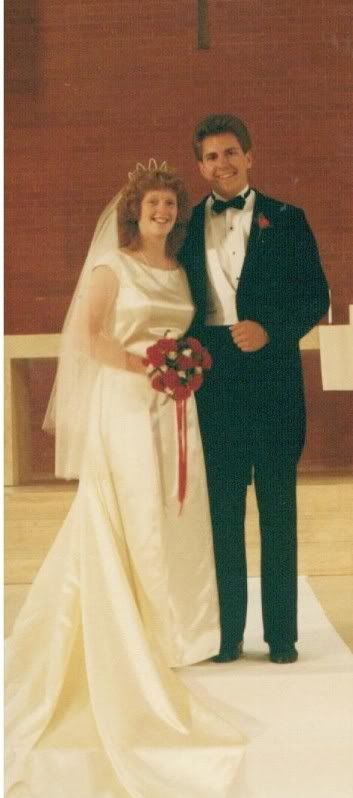 Back of dress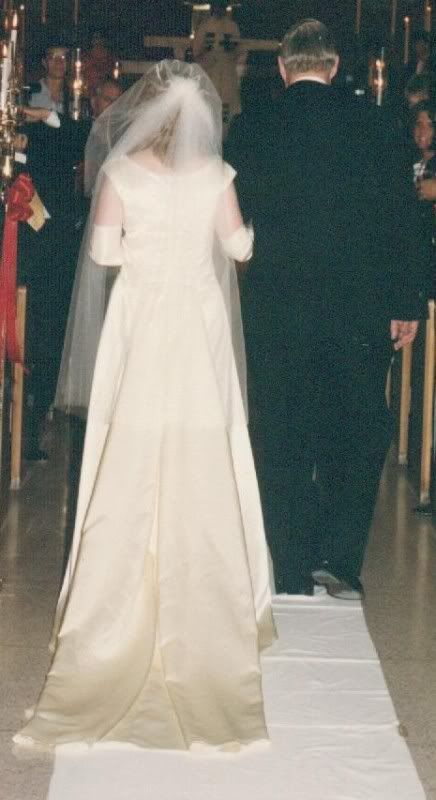 My Dad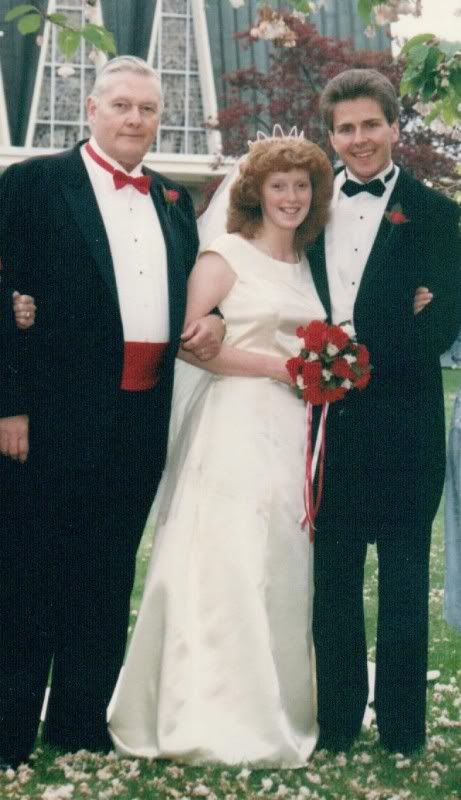 The dress, today, after coming out of the bag and box.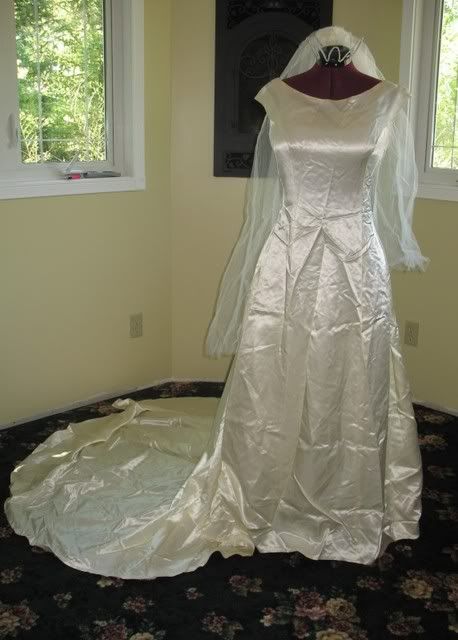 Just for fun, here is the engagement photo that was part of our wedding invitation, the napkin and the program.
I hope you have fun looking.
Just a note. If you click on the photos, you will see the full picture. I haven't figured out all the photo details for blogger. :)