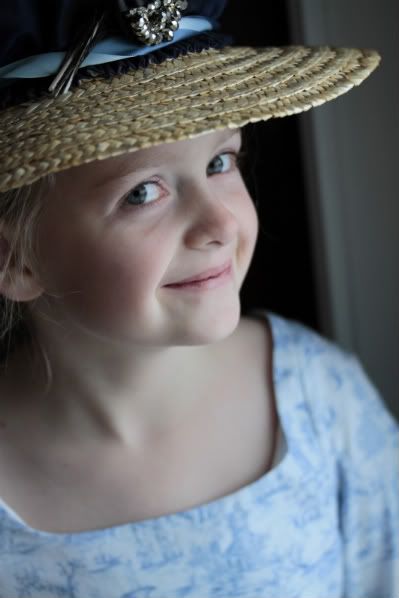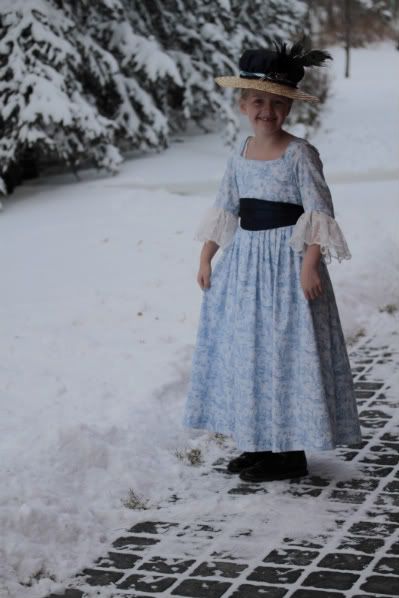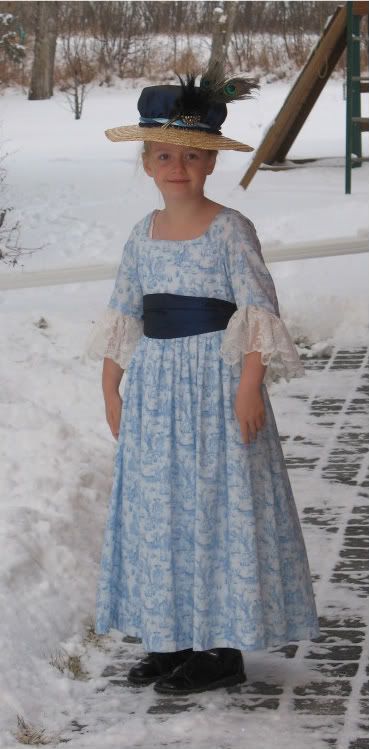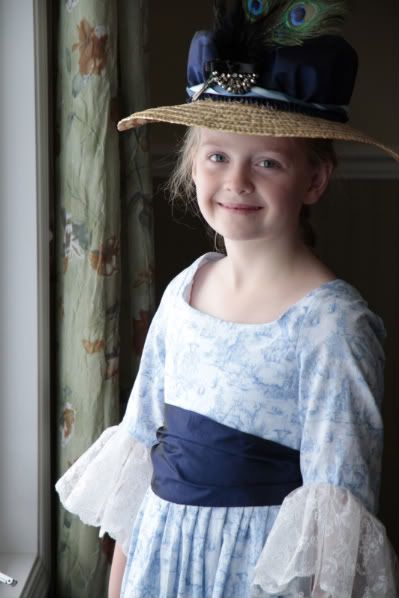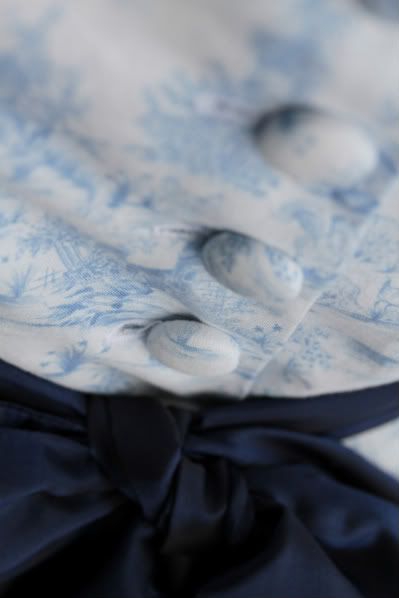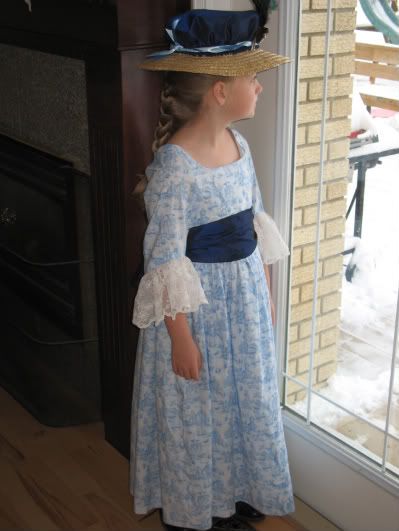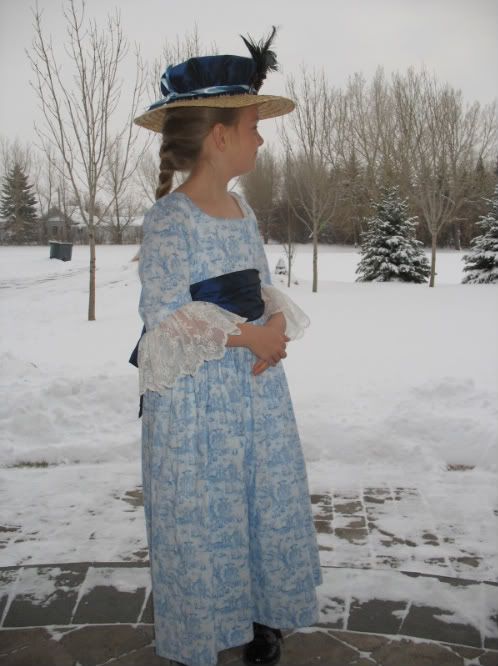 Merissa says I have a live dolly to dress up and accessorize, I think she's right.
Here is Olivia's second 1780s Girls' Portrait Dress, done up in a lovely, soft cotton toile fabric. I used a light, plain weave, blue silk fabric for the hat and sash. I lined the bodice of the dress in some white linen. I wanted the dress to be able to close in the back and stay closed, so I opted to use buttons. Not wanting to draw attention to the buttons, I covered the buttons in the same fabric as the dress. Olivia has her linen bodiced petticoat that I made for her other dress, on underneath this dress. This bodiced petticoat will get lots of wear out of it.
I will write more about the dress on another post and some of the changes I did. For tonight, I want to leave you with some fun pictures that we took of her today. Most pictures were taken by big sister Merissa, but I did manage one or two in there...but obviously the one's by Merissa are much better. ;)
Sleep well......
Carol